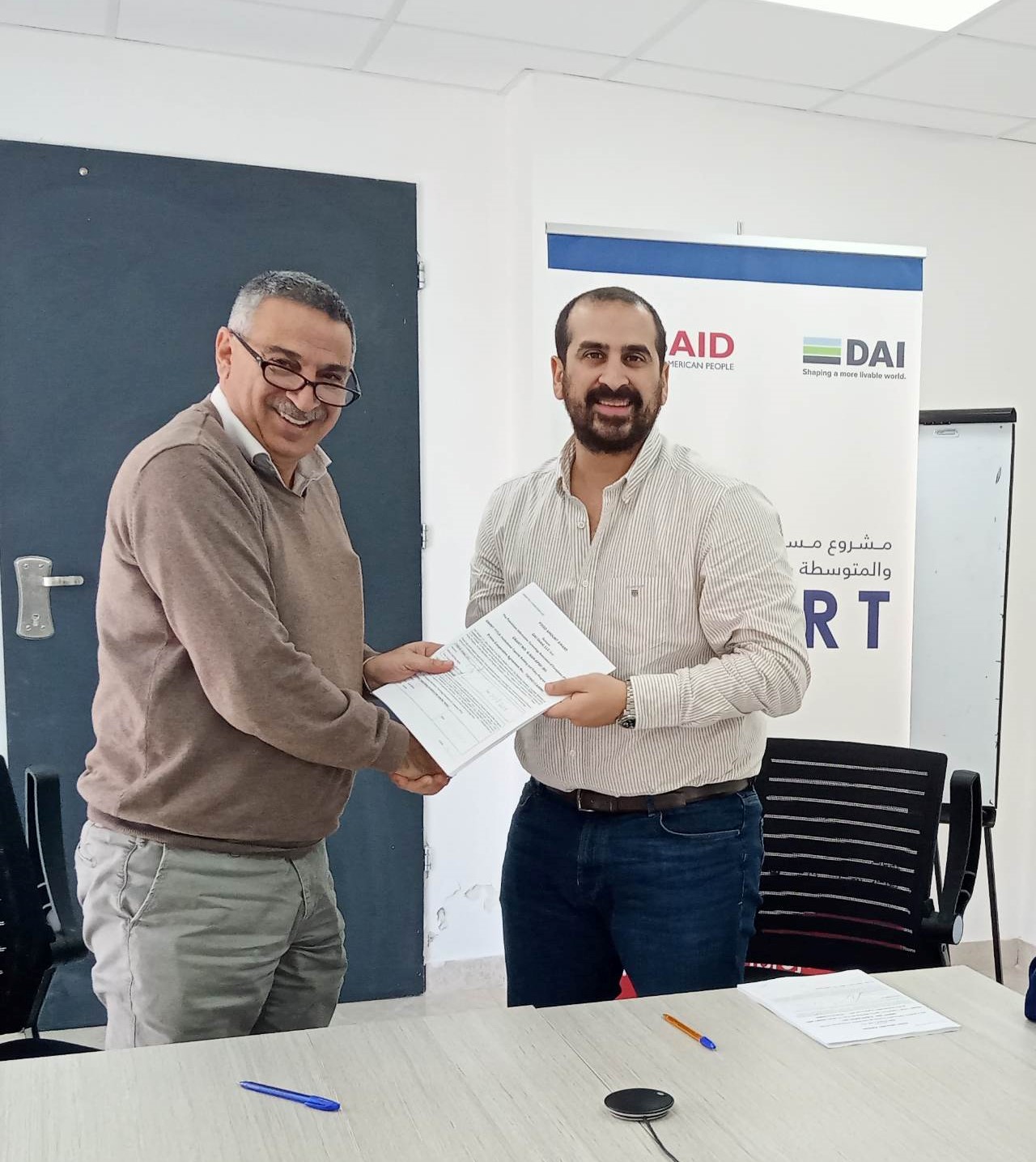 The Palestinian Information Technology Association of Companies (PITA) is partnered with the SMART Project in its efforts to eliminate the policy and institutional constraints to competitiveness and trade. With technical assistance through the SMART-BEE Program, PITA members voted to amend the institution's bylaws for the first time in over a decade, a much-needed step forward to keep pace with a rapidly changing IT sector. Detailing the specific amendments and holding discussions with all stakeholders required a great deal of coordination and planning.
PITA developed and finalized a set of new bylaws that were discussed in detail at the extraordinary meeting of its General Assembly, which was held on June 19th 2023. A diverse group of stakeholders attended the meeting while representatives of member organizations maneuvered a complex set of challenges and revised each article to build a high degree of consensus on the new set of bylaws. The revised bylaws will help address multiple institutional constraints, including membership, legal standing, board structure, committees, elections, mandate, and organizational structure. The bylaws are expected to be approved by the General Assembly during its upcoming ordinary meeting.
Through the SMART-BEE program, SMART will continue to support PITA through the rollout and implementation of the approved amendments, including the establishment of specific policies and producers, enabling PITA to keep pace with the rapidly developing IT Sector.
The Small and Medium Enterprise Assistance for Recovery and Transition (SMART) Project is a Four-Year USAID-funded activity implemented by DAI Global. SMART provides rapid recovery and sustainable revitalization of the Palestinian private sector following the unprecedented COVID-19 crisis and other economic shocks. The Project aims to rapidly respond to severe losses of the Palestinian private sector and help jumpstart the competitiveness of firms with potential to increase market share and employment opportunities. SMART will help the Palestinian private sector regain economic productivity and build a future of sustainable growth and expansion. Ultimately, SMART will promote economic growth and self-reliance in the West Bank, East Jerusalem, and Gaza (WBG).
-The End-