On Monday, June 12th, USAID announced the results of the 2023 Energy Sector Photo Contest, with the SMART Project among the winners! The Project's entry won the category of "Energy Security" by depicting a rooftop solar panel system that has allowed a small garments factory in the Gaza Strip to overcome daily power cuts. Extending the power supply with clean, renewable energy has enabled the factory to add a second shift and hire 30 new employees, 20 of whom are women.
USAID received 122 submissions from 29 partners across the world. With the urgency of the climate crisis, USAID's work driving the clean energy transformation and ensuring access to secure, affordable, and sustainable energy is more important than ever.
You can view the entire gallery of submissions on Flickr.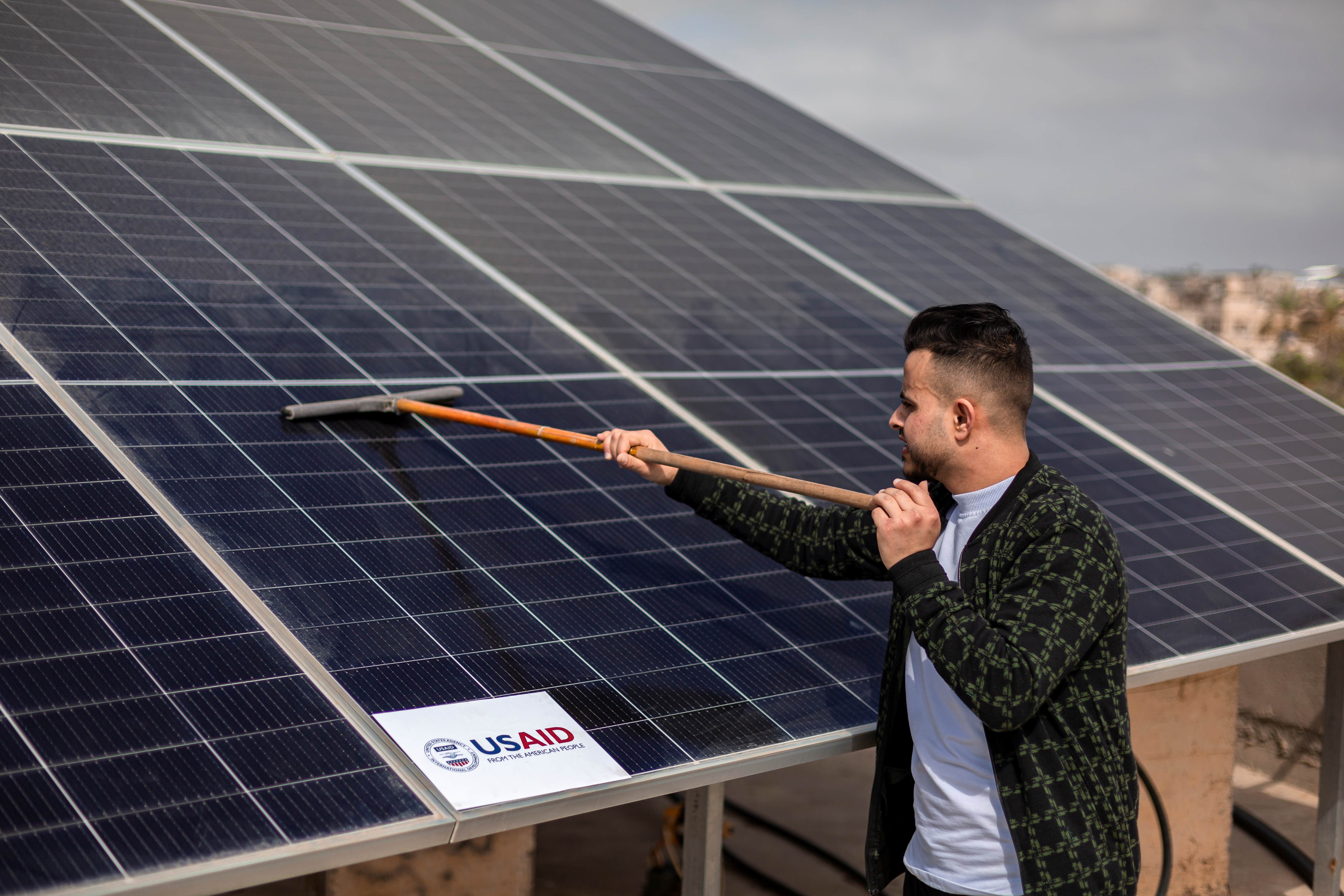 Staff clean and maintain the newly installed rooftop solar panels at Baby Center Company, a small Gazan garments manufacturer. With power cuts for up to 16 hours per day, alternative energy is often the only option for Gazan businesses. As the owner of Baby Center Company, Sulaiman Deeb knew he needed reliable electricity when he reopened his business in the wake of COVID-19. In 2022, the USAID SMART Project awarded Baby Center a cost-shared Recovery Plan to fund the replacement of old, inefficient sewing machines, as well as an upgrade to the factory's rooftop solar and inverter system to increase output and reduce noise pollution. No longer limited to the 8 hours of grid power, Sulaiman added a second shift and hired and trained 30 new employees, 20 of whom are women. Sales have since increased by 297 percent.
Photo Credit: Moumen Al Raiees / USAID SMART Project
Location: Khan Younis, Gaza